Udawalawe Safari Camp experiance with elepahat safaris
If you are a nature lover and have an affection towards elephants and nature, Udawalawe national park camping is the best option for your camping experience in Sri Lanka a perfect getaway from day to day busy stressful life. Tantalizing authentic foods, Wildlife, nature, peace of mind and luxury accommodation is all you have.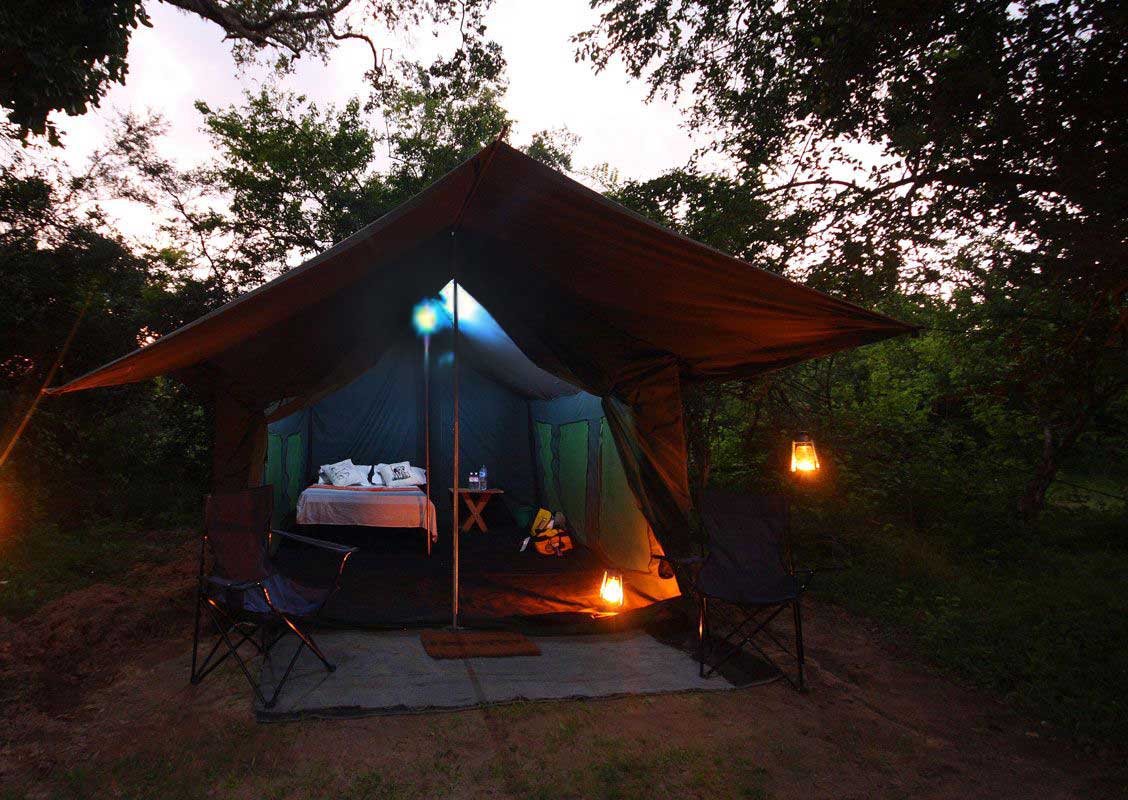 Spending a camp night under the clear sky at Udawalawe campsite is an amazing experience for every nature lover, who can say no to stargazing. Spectacular view of the Milky Way galaxy while lying on the camp floor will drop your jaw for sure. Far from city lights, all you can hear is the sound of nature, distance roar of a wolf, the sound of a Peacock and call of an owl's is few signature sounds you can hear at Udawalawe camp, which will put you to sleep, a good night sleep like a baby.
Delicious candlelight dinner under the canopy lit by hurricane lanterns and bonfire will refresh your body and mind. Wrapped in a blanket and watching sparks flying with glowing ash in the bonfire will hypnotize you, at the same time it keeps you warm.
In the morning wake up to the birds singing, gentle rays of the morning sun, cool breeze kick goosebumps and smell of dewy grass in the humid air in the early morning give you nothing but euphoria, and get ready to Go for an early morning safari with picnic breakfast, freshly made at the camp kitchen.
Safari in Udawalawe can be a magical experience, it is a little paradise inside a paradise, a natural habitat for Elephants and lots of other animals. Seeing Howler monkeys just jumping around the trees, Peacocks dancing across the forest floor showing his iridescent wonder to the world and so many wildlife in the wilderness of Udawalwa, that makes you an unforgettable memory.
It is a truly once in a lifetime chance to embrace and reconnect with nature far away from the crowd. Gigantic man-made reservoir makes spectacular landscape which became an important habitat of water birds. This wildlife camping adventure is can be combined with luxury. Close to nature with comfortable accommodation according to your taste and style.