Wilpattu Safari Tours
Thrilling "Wilpattu Safari" at Wilpattu National Park
Embark on an unforgettable adventure with the renowned "Wilpattu Safari" at Wilpattu National Park. Renowned as one of the world's premier leopard destinations, this safari offers you an unparalleled wildlife experience. Whether you opt for a full-day Safari or a dedicated Wilpattu Safari tour, you can expect an extraordinary journey that will exceed your safari holiday expectations. What sets Wilpattu National Park apart is its ability to provide a genuine sense of wilderness and tranquility, thanks to its low tourist numbers throughout the year.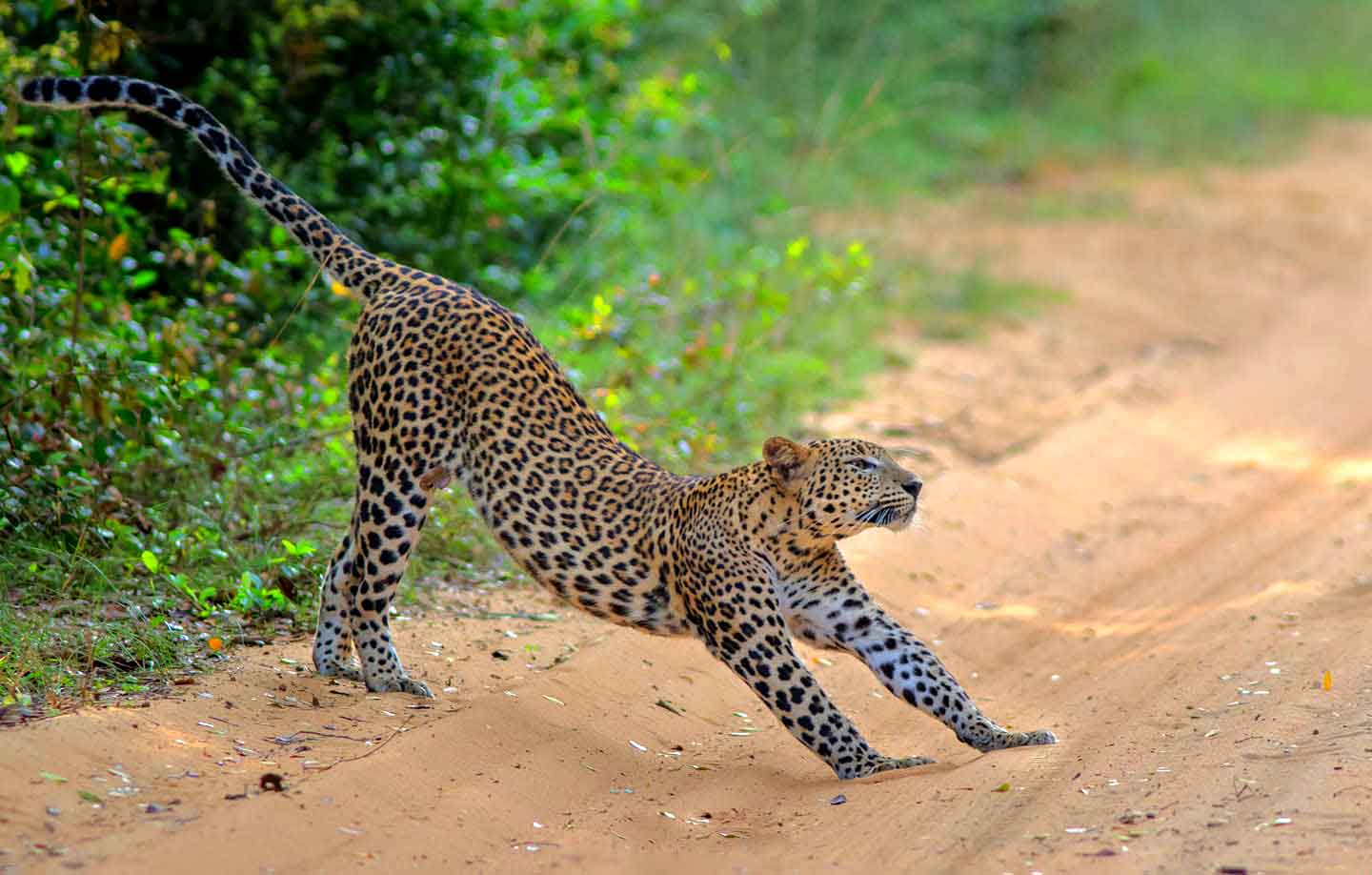 Why Choose Wilpattu Safari?
Wilpattu National Park boasts the highest leopard density among all national parks, making it a haven for these majestic creatures. Its thriving leopard population ranks it among the top national parks worldwide. Moreover, Wilpattu is celebrated for its exceptional biodiversity, encompassing an impressive array of wildlife species. Prepare to encounter 31 species of mammals, including the elusive sloth bear (Melursus Ursinus inornatus), the magnificent water buffalo (Bubalus bubalis), the majestic elephant (Elephas Maximus Maximus), the elegant Sambhur (Rusa unicolor unicolor), the graceful Spotted deer (Axis axis ceylonensis), as well as fascinating creatures like mongoose and shrew.
The Best Part Awaits
While Wilpattu National Park may not be as famous as some other parks on the island, it remains a hidden gem that guarantees an authentic wilderness experience. Even during peak season, visitor numbers remain low, allowing you to immerse yourself fully in the untamed beauty of the park.
That's Not All!
One of the remarkable advantages of Wilpattu is its year-round accessibility and relative lack of tourist crowds. Delight in close encounters with stunning jungle trails that traverse diverse landscapes, ranging from expansive grassy plains amidst dense jungles to the mesmerizing wetlands known as "Villu," which gives Wilpattu its endearing nickname, "Willu-Pattu" or "Land of Lakes."
However, There's a Catch
It's worth noting that 75% of the national park is covered in thick jungle, requiring time and patience to spot leopards. For the ultimate wildlife encounter, we recommend booking a full-day Safari, enabling you to maximize your chances of encountering these elusive creatures and fully immersing yourself in the wonders of the wilderness.