Whale and dolphin watching Kalpitiya, Sri Lanka
Kalpitiya is one of the best places in the world, for dolphin watching, here you can observe these highly intelligent, social, creatures in their natural habitat with abundance. if you set sail from Kalpitiya a few nautical miles to the continental shelf you will encounter this amusing, friendly creature who will swim alongside you, while doing its acrobatic dance. This is a truly joyful experience once in a lifetime.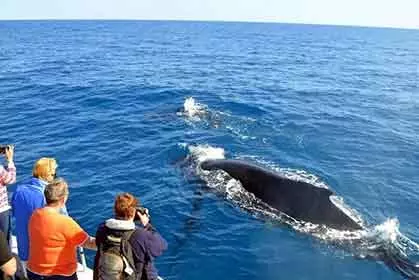 The best time for dolphin watching is November to April, you will spot Bottlenose Dolphins, Spinner Dolphins, Risso Dolphins, and Indo-Pacific Humpback Dolphins in thousands. If you visit in November to December or March to April you will have the chance to watch Sperm Whales and The Blue Whales. if you are lucky enough, you will spot Minke, Melon-Headed, and Dwarf Sperm whales also.