Celebrate Nature's Symphony: Unforgettable Yala Safari Camping Adventure 🌿🦁🏕️ #YalaSafari #WildernessWonder #StargazingMagic
Embark on the ultimate jungle adventure with our exclusive Safari Camping in Sri Lanka. Immerse yourself in the raw beauty of nature alongside your loved ones, enjoying unparalleled privacy and serenity.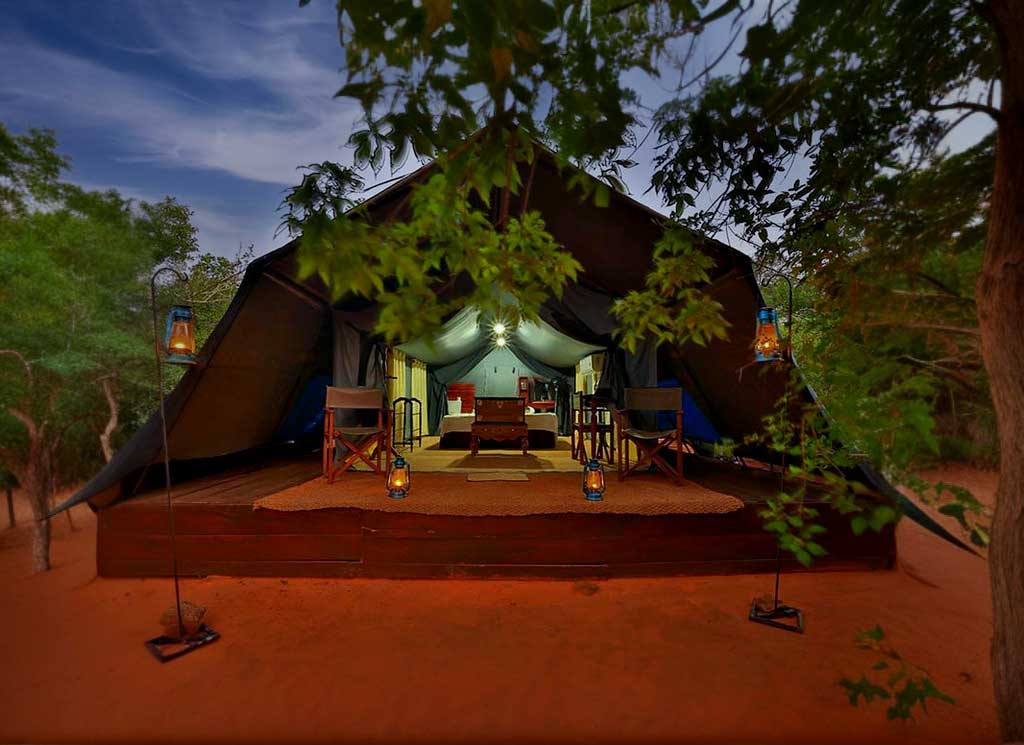 Untamed Wilderness Awaits 🌳
Experience the epitome of adventure with our all-inclusive Yala Safari Camping and tented luxury camp. For wildlife enthusiasts yearning for an up-close encounter with Sri Lanka's untamed wilderness, our Private Yala Safari Camp promises an extraordinary journey. Nestled within the buffer zone of the majestic Yala National Park, this unique setting ensures that it's just you and the untamed wonders of nature.
Sleep Under the Stars 🌠
As the sun sets, our camp comes alive with an eco-friendly, authentic Sri Lankan touch, as copra torches, hurricane lanterns, and campfires light up the night. The ambiance created is nothing short of magical. Picture yourself drifting off to sleep, serenaded by the symphony of the wild, only to be awakened by the harmonious melody of birdsong as the dawn breaks.
Stargazing in Paradise 🌌🏕️
But that's not all. Prepare to be awe-inspired after twilight, when you embark on an extraordinary stargazing experience. Camping in Yala offers a rare opportunity to witness the breathtaking beauty of unblemished constellations, unobstructed by any light pollution. As you gather around the campfire, the mesmerizing sounds of wildlife accompany your celestial journey, making it an experience that is truly beyond compare.
Wild Encounters 🦏
Once morning beckons, our Yala Safari Camping adventure continues with thrilling game drives through the heart of Yala National Park. Hop aboard our all-terrain 4WD vehicles, specially designed to navigate the rugged terrain, and venture deeper into the wild. The encounters with majestic creatures that await you are bound to leave an indelible mark on your soul.
Savor Sri Lanka's Delights 🍛
To complete this unforgettable escapade, we'll treat you to an authentic Sri Lankan lunch under the shade of a sprawling tree, at a rustic log table. Savor the delicious flavors of Sri Lanka while surrounded by the natural wonders that make this experience so exceptional.
Adventure Awaits 🦓
For wildlife enthusiasts and adventure seekers alike, our Yala Safari Camping and tented luxury camp offer an unparalleled opportunity to immerse yourself in the true essence of Sri Lanka's wilderness. Unforgettable memories, thrilling encounters, and an appreciation for nature's wonders await you at every turn. So, join us on this extraordinary journey and discover why our Yala Safari Camping experience is nothing short of "truly amazing."